INVESTIGATING THE PAST SO OUR HISTORY
WILL NEVER BE LOST
AND MAKING GLOBAL CONNECTIONS
DC youths are producing film as well as other media documenting their important historical discoveries about the legacy of DC's earliest African American communities for a global audience.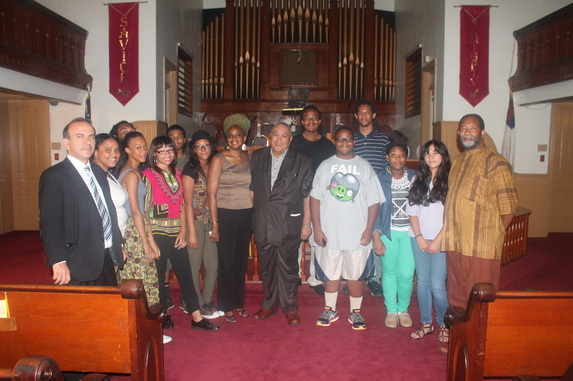 Ambassador of Uruguay, Romero Jorge Rodriquez, Smithsonian Director of Cultural Heritage Policy, James Early and Counselor Marcelo Magnou of Uruguay with I SAW! DC Youth Leaders and I SAW! DC's President, Quentina Johnson and Rev. Cogman at Mt. Zion Methodist Church, the site of DC's oldest African American congregation.